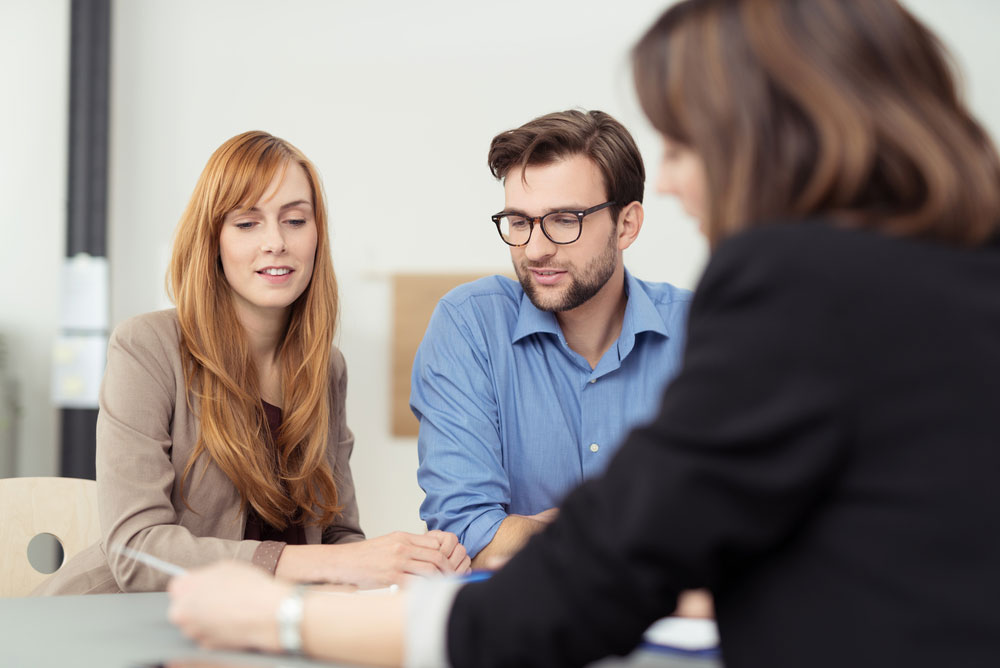 Buying your home or making any other type of major purchase such as car, motorbike, boat, financing an investment property or adding an addition to your existing home usually involves the need for some sort of finance. These purchases should be an exciting time; however, the stress of loan applications and approvals can dampen that excitement.
This is where a Brisbane finance broker can really help you. In recent months the money market has tightened up a lot and made it often difficult to find the right type of loan to suit your particular needs, let alone have it approved. A Brisbane finance broker can make these sticking points a breeze. Their expertise in loan applications and finance brokering will simplify your process.
If you apply for a loan at any financial institution you'll find they have their own particular set of rules they use to decide on whether they will approve a loan or reject the application. But not all financial institutions use the same criteria; in fact, some banks are much stricter on some points than others. The problem is they never disclose their individual lending policies except in a very general way, which is why it's important to have a good finance broker from Brisbane helping you secure your loan. Your Brisbane finance broker can uncomplicate the process and translate bank language.
Brisbane finance brokers offer a totally free no-obligation service, they will sit down with you and discuss your unique situation and then go through all the different loans presented by all the different financiers to find the most suitable loans that apply to your circumstances. Your finance broker will save you valuable time and decrease stress in the loan application.
Avoid getting your loan application denied
Over 40 per cent of new loan applications applied for are currently being denied by lenders in Queensland. This is mainly because the applications don't meet the new requirements of the lenders. When you use an experienced Brisbane finance broker for your financial needs, they know and understand the different issues each lender has. They can match your loan to the right lender and get the very best deal for you. Before your loan application is sent to any lender for consideration, Brisbane finance brokers scrutinize it with the same thoroughness the banks use to ensure every detail will be acceptable to the prospective lender.
Choosing the Best Finance Broker in Brisbane
There are a number of things you should look for when choosing a Brisbane finance broker. They should come highly recommended by someone who has used them and/or by checking the online company reviews and their online presence.
Find out if the finance brokers are prepared to come and visit you in Brisbane or help you locally?
Make sure that they are qualified and licensed with an Australian Credit Licence or an authorised credit representative. Financial advisers should have a relevant university degree and finance brokers need a Certificate lV in Finance and Mortgage Broking to work
Check how many financial institutions a particular broker has access to, some only have nine or so banks while others will have fifty or more giving them a far greater range of options to offer you. Brokers with only a small number of lenders on their panel are in effect limiting your options so should be avoided.
The following considerations will help you find a good finance broker Brisbane:
• What is a finance broker (and what makes a good one)?
A finance broker helps you find a loan from a large selection of available options, unlike a bank that is limited by their own in house loans.
Your finance broker, Brisbane will do all the paperwork to find the best financial product to suit your needs, it costs you nothing as the cost is built into the loan and paid in the form of a commission by the lender to the finance broker once the loan is approved and auctioned.
A good finance broker will keep you fully informed of all developments and offer you a range of suitable products so you can choose the loan that is most appropriate for you as well as one that's manageable and within your budget.
• What does a Finance Broker do?
Good finance brokers find their clients the best possible loan with the most appropriate conditions for their individual needs. The loan with lowest interest rates may not necessarily be the best loan as there are many different considerations that need to be taken into accounts such as redraw facilities, lines of credit options and penalties for changing or early repayment. A good finance broker Brisbane will explain all your options and how they could affect your loan.
• How to Find A Finance Broker?
Finding the best finance broker in Brisbane can seem like a difficult task, but it's important for your financial future that you do, as they can not only vastly improve your chances of a successful loan application, but can save you thousands of dollars over the life of the loan.
The internet has made it a lot easier to find a good finance broker in Brisbane and on the Gold Coast, as you can quickly look up the testimonials and reviews on Facebook, Google Reviews and sites like Product Reviews. It only takes a few minutes to read them and discard those that are obviously just paid reviews, so you can get a good idea of which of the Brisbane finance brokers are best for you
• How important is a broker's experience?
One of the vital aspects of choosing a good Brisbane finance broker is establishing their level of experience because an experienced finance broker will know how the intricacies of the different loan applications in the Brisbane area, which loans are available and which lenders are more likely to approve a loan for someone in your circumstances. They have a larger network, more contacts and can often get difficult loan applications approved quickly with the best results for their clients
• What are the broker fees?
Finance brokers get their commission normally once the loan agreement has settled and it's paid by the lender and totally free for their client. If the loan does not settle, then they do not get paid. This is a huge incentive for the Brisbane finance broker to go that extra little bit to ensure a favourable outcome and the loan is successfully completed.
How long should a loan application take?
The amount of time it takes to settle depends entirely on how complicated the loan application is and how long it takes for any third parties, if any, such as insurance assessors to complete any reports action by the lender. (Most reports are completed before the application is presented to the lender).
A loan can be approved within a few days or take as long as a month depending on the application.
What are the benefits of using Surelend over any other finance broker in Brisbane?
Based on the Gold Coast, and services the greater Brisbane area, Surelend are professional mobile financial brokers. At Surelend we offer lending solutions and financial products tailored to suit our client's individual needs. We take the time to get to know your situation and understand just what you require in the way of financial assistance. This means as financial brokers, we can find the very best and most suitable loans from our huge panel of lenders from all over Australia.
Our Brisbane financial broker team is made up of highly qualified and experienced financiers, so regardless of your financial situation we can find the right solution for you.
We deal directly with you, our client and the lender so you get fast approval and explain everything to you in easy to understand terms.
We offer an extensive range of loans and financial products, personal and business loans.
We work directly for you, but there are no fees and no obligation, for you to accept the loans we offer as Brisbane financial brokers. Because we go the extra mile for our clients and find you the very best deals we are confident you will decide to accept the loans we find for you. Often because of our good reputation and alliances with many lenders we are able to offer wholesale interest rates that are lower than the banks offer.
Understand the Difference between a Good Broker and a Bad Broker
• Good Quality Brisbane finance broker
A good Brisbane finance broker always works in the interests of their clients. They concentrate on providing them with the best possible loans with terms that are favourable and suitable for their budgetary considerations. They spend the time to understand exactly what their clients require and appreciate that not all situations are straight forward or simple, so offer a range of options and often tailored make loans for occasions where special loans or arrangements are needed to meet different requirements.
• Low quality or bad Brisbane finance brokers
Some brokers do not have the experience or contacts required to offer their clients a good range of options at the best possible rates and conditions. They try to convince their clients to accept loans that are not suitable or are needlessly too expensive for their clients. These types of financing brokers are looking to raise the value and interest rates of the loans often to the detriment of their clients so they can earn a higher commission and give the lenders a bigger return. Brisbane finance brokers are profit-based and not working in the interests of their clients. These types of finance brokers can often be identified because they do not have a healthy internet presence and only offer a very limited range of borrowing options to their clients.
Apply

01

Get the best deal

02

Get Approved

03

Get the keys

04